Staple Recipes From Our Staff
Summertime means picnics, dinner parties, and get-togethers! Below you will find signature dishes from our very own staff here at IIC. Feel free to steal them, we won't mind.
Tuna Macaroni Salad
Ingredients:
1 Box of Elbow Macaroni
1/2 Cup Chopped Onion
1/2 Cup Chopped Celery
1 Can of White Albacore Tuna
2 Heaping Tablespoons of Hellman's Mayonnaise
Salt and Pepper to Taste
Instructions:
"Cook macaroni, strain, and cool. Place in a large container. Add tuna, celery, and onions. Add mayonnaise and mix. Add salt and pepper to taste. Refrigerate and serve cold."
~ Marie, Customer Service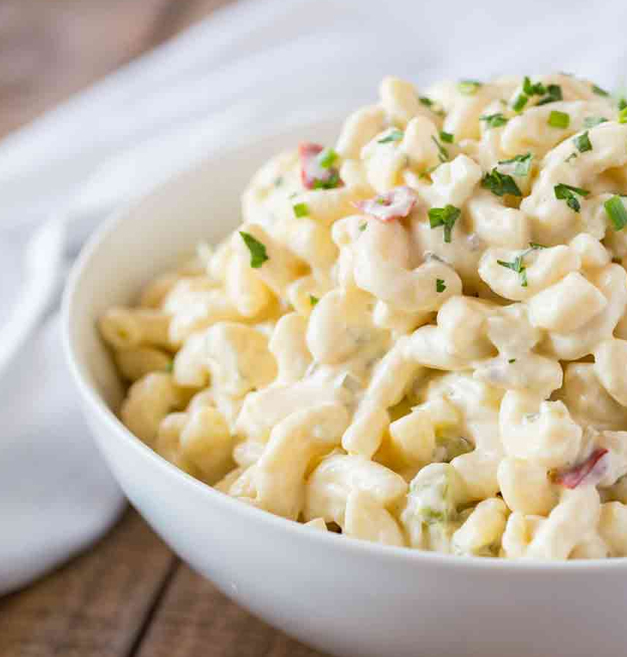 Simple Bolognese Sauce
Ingredients:
1lb Ground Beef
1 Onion
1 28oz Can of Crushed San Marzano Tomato Sauce
½ Cup of Red Wine
2 Tablespoons Olive Oil
Italian parsley to Taste
Oregano to Taste
Salt and Pepper to Taste
Instructions:
" Cut the onion into quarters and sauté in a pan with about 2 tablespoons of olive oil. Cook until the onions separate and becomes slightly soft. I then brown the ground beef with the onion until its no longer pink. Then pour in the can of San Marzano tomato sauce and a ½ cup of red wine.
I roughly chop the Italian parsley and throw that in the sauce along with some oregano. I taste the sauce first before I add the salt and pepper. Add according to taste. Let it simmer for about a half hour and serve with your favorite pasta."
~ Melissa, Customer Service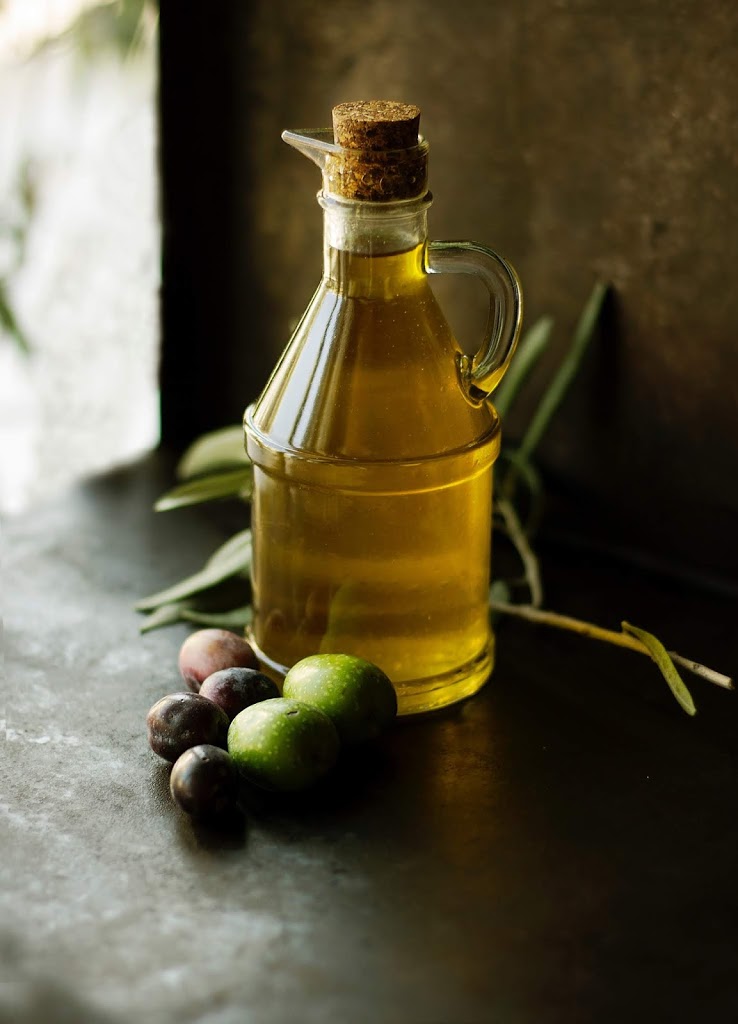 Deviled Eggs
Ingredients:
1 Dozen Eggs
½ Cup of Mayo
½ Cup of Mustard
Salt and Pepper to Taste
Paprika (optional)
Chopped Bacon (optional)
Chives (optional)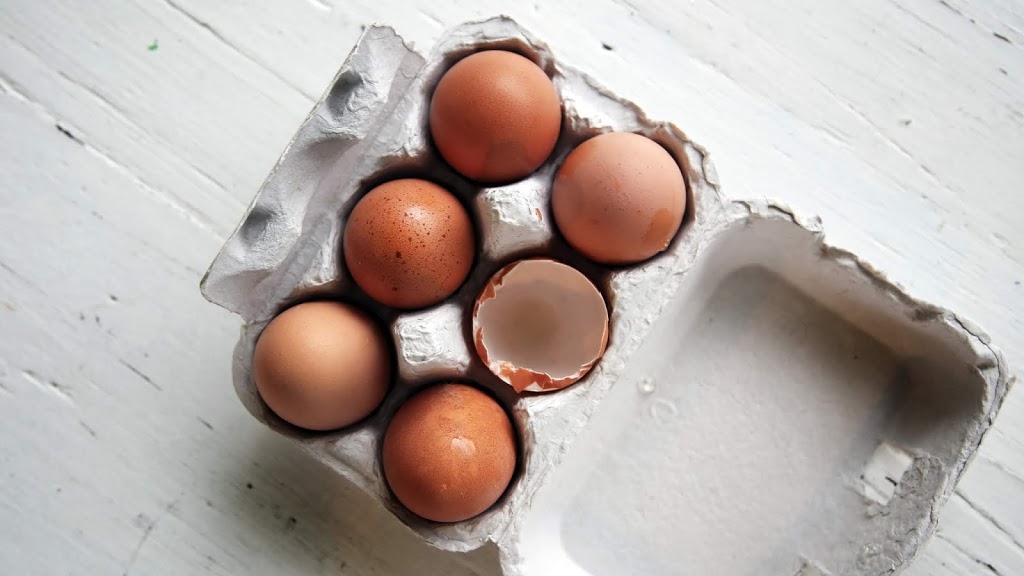 Instructions:
"Bring a medium pot of water to boil.
Once the water has boiled, take a large spoon and use it to slowly lower each egg into the water to avoid cracking. Let eggs boil for 10-15 min (longer for brown or fresh eggs). Fill a medium mixing bowl with cold water and ice. Once eggs have finished boiling, transfer each egg to the ice water and let them chill for 20 minutes.
Crack shells off of eggs, rinse them under water, and pat dry. Slice each egg vertically and use a spoon to remove the cooked yolk into a small mixing bowl. Place each egg white on a serving tray or egg dish.
Using a fork, mash the egg yolks and add the mayo and mustard. If the mixture is too dry, add a little more mayo or mustard to your preference. Add salt and pepper to taste. Transfer the egg yolk filling to a plastic sandwich bag. Cut the corner of the bag and use the bag to fill each egg white evenly.
Once filled, top each egg with bacon and chives or sprinkle with paprika. Keep chilled until time to serve."
Berry Trifle
Ingredients:
1 Angel Food cake, Cut Into Cubes
1 (3.4-ounce) Box Instant Vanilla Pudding Mix
2 Cups Cold Milk
8 Ounces Cream Cheese
1 Cup Powdered Sugar
8 Ounces Cool Whip
2 Pints Blueberries, Rinsed
2 Pints Strawberries, Rinsed, Hulled and Sliced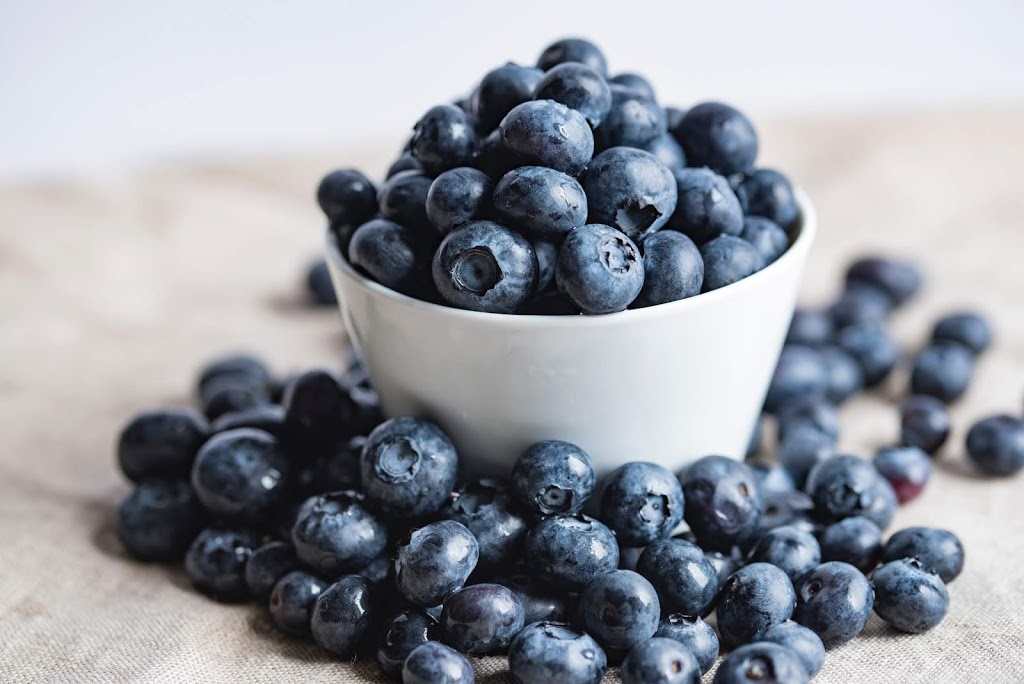 Instructions:
In a small bowl, combine the vanilla pudding mix with the milk and whisk for two minutes; set aside.
In a large bowl, beat the cream cheese on medium speed until smooth and creamy, 2 to 3 minutes. Reduce the speed to low and gradually add the powdered sugar. Once all of the sugar is incorporated, increase the speed to medium and beat for 1 minute, or until thoroughly combined and smooth.
Add the prepared pudding to the cream cheese mixture and gently fold and stir with a rubber spatula until completely combined. Add the Cool Whip to the bowl and fold it into the mixture until no white streaks remain.
To assemble the trifle, alternate layers of angel food cake, blueberries, the pudding mixture, strawberries and so on, until you get the top. Add a final layer of the pudding mixture, then arrange the remaining strawberries and blueberries in a decorative pattern. Serve immediately or cover and refrigerate until ready to serve. This is best served within 24 hours of making it, but leftovers can be stored in the refrigerator for up to 3 days.
~Kris, Customer Service (original recipe by ©Brown Eyed Baker, LLC)
Apple Pie Bars
Filling Ingredients:
2 Cups Peeled, Chopped Granny Smith Apples
1/4 Cup Granulated Sugar
2 Tablespoons Cornstarch
1 Teaspoon Apple Pie Spice Blend
Crust Ingredients:
1 1/2 Cups All-Purpose Flour
1/2 Cup Granulated Sugar
1/2 Teaspoon Baking Powder
1/4 Teaspoon Salt
1/2 Cup Butter, Chilled and Cubed
1 Egg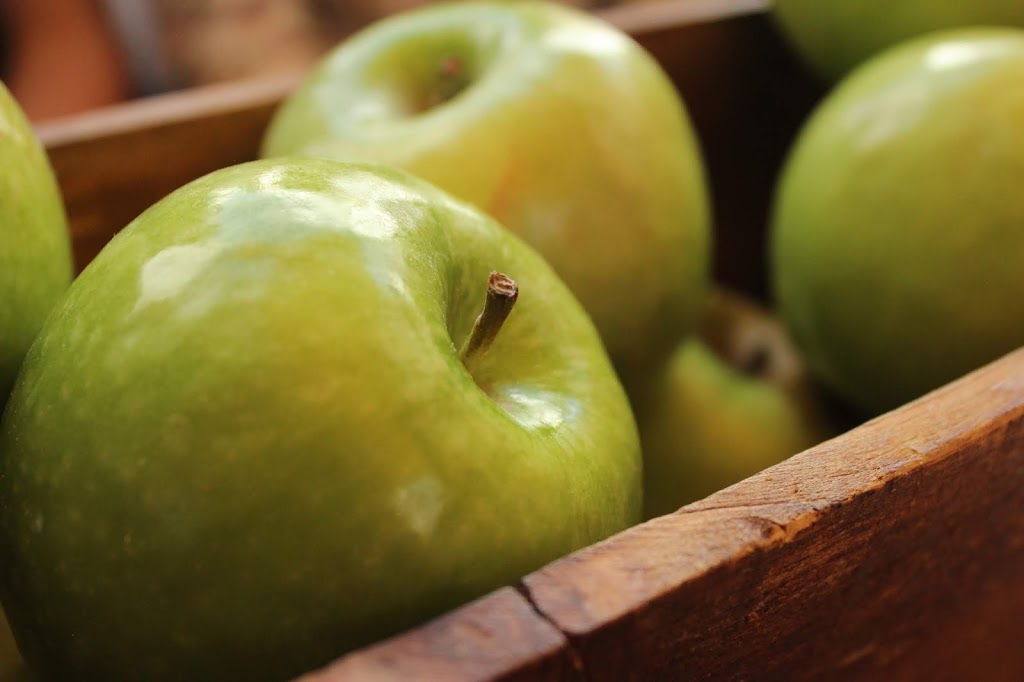 Instructions:
"Preheat oven to 350 degrees. Lightly grease an 8 by 8 inch baking dish and set aside. Add apples, sugar, cornstarch and apple pie spice to a medium bowl and stir together. Set aside.
In a medium bowl mix flour, sugar, baking powder, and salt. Cut in butter with a pastry cutter or two forks. When the butter is cut into small pea-sized flour coated crumbs, add the egg and stir to bring the dough together. Use clean hands if needed. The dough will be crumbly.
Divide the dough in half and press one half into the bottom of the prepared pan. Spread the apple filling in an even layer over the dough, then crumble the remaining dough on top. Sprinkle with a bit of cinnamon sugar if desired. Bake for 38-40 minutes or until the top is light golden brown and the apples are soft. Cool completely and then cut into bars."
What about you? What's your staple recipe? Let me know in the comments!